Slide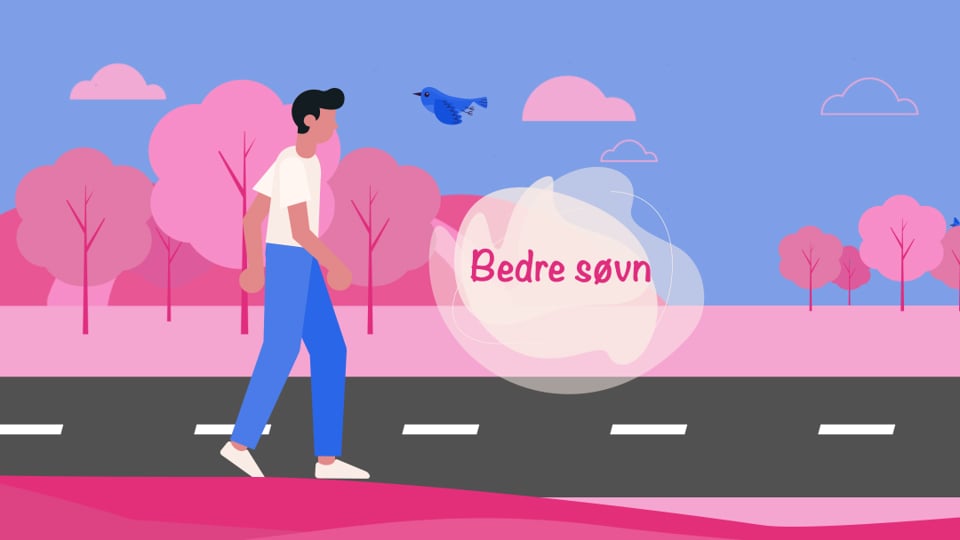 Slide

The goal for this independent project was to create a video that encourages people to go outside and take a walk, while still adhering to social distancing guidelines during the Covid-19 pandemic. The animation features a character taking a walk in a park and meeting some clouds with messages such as "Better sleep" and "Better mood". The background music, which includes the sounds of birds singing, was carefully chosen to create a sense of optimism and joy. By using an uplifting and playful tone, the animation was designed to provide a moment of escape from the stress and anxiety caused by the pandemic, as well as to stand out on social media platforms such as Instagram

The challenges for this project were primarily related to the filming restrictions during the Covid-19 pandemic. With on-site and off-site filming becoming more difficult, I decided to invest in an independent animation project. As an independent video producer, this project provided an opportunity to shift focus towards animation projects and leverage new techniques and technologies. The animation was created using a combination of Adobe After Effects, Illustrator, and character rigging and animation. Despite the challenges of filming during the pandemic, I created a video that effectively conveyed the desired message.
"I learned that passion in times of adversity can lead to producing something simple yet effective, even if it's a project done by heart and not for the sake of money."
SEBASTIAN ANGELO, VIDEO CONTENT PRODUCER, ANGELO STUDIO

The strategy for this project involved conducting research to identify the most simple way to relieve stress during the pandemic. Based on the feedback received, I chose to create an animation project to provide a moment of escape and relaxation. By investing around 4 days in the project, I was able to create a high-quality animation that resonated with viewers and stood out on social media platforms such as Instagram. This strategy paid off, as it led to new business opportunities for my studio. The animation project not only provided an effective way to promote physical activity but also demonstrated the potential of animation as a medium for marketing and communication.

The results of this project were a success in terms of creative growth and business opportunities. The animation project demonstrated the potential of animation as a medium for marketing and communication and led to collaborations with two new clients. The project also opened doors to new opportunities, including using motion graphics in different ways, such as creating an online campaign using Microsoft Teams and graphics to encourage collaboration among entrepreneurs. Overall, this project highlighted the effectiveness of animation and motion graphics, benefiting both my studio and clients.