header-bg
Cost-effective videos for your business with
In addition to traditional video productions, I help companies achieve more in less time by creating videos with AI avatars without compromising quality.
Slide
Why can video with Artificial Intelligent Humans help your business?
I got you. You need to produce a lot of video material in a short time. Your video material can be delivered quickly (or very quickly) without compromising the product's final quality.
I use digital tools that convert your text into voice-over. Regardless that you wrote your text in English, Danish, Spanish, Arabic, Chinese (or many others), you will get an AI person speaking fluently in your video using your preferred language. *
Whether you need a voice-over or a video with a person explaining or presenting a subject, you can be sure that the result will look good. Because AI video is not 100% perfect and tools are constantly evolving and getting better, there are a few limitations that you need to be aware of. But don't worry, there's always a workaround!
Great results don't have to cost you a lot of money. Thanks to Artificial intelligent tools and advanced video editing applications, my time invested in your project will be reasonable and without unexpected surprises.
Mistakes happen as well as the need to update the content of your video. Thanks to AI, you don't need to plan a video shoot and find someone to appear and voice your video. You just need to send me a new version of the text. The rest is up to me.
Diversity and inclusivity
Your brand message, e-learning or awareness campaign needs to be well represented by a person that speaks to the hearts and brains of your audience. Gender and ethnic diversity are crucial elements to consider when you need to reach a specific audience. Fortunately, AI avatars come in many "colours", languages and accents.
invest-bg
Take a look at the video example below and see an AI avatar in action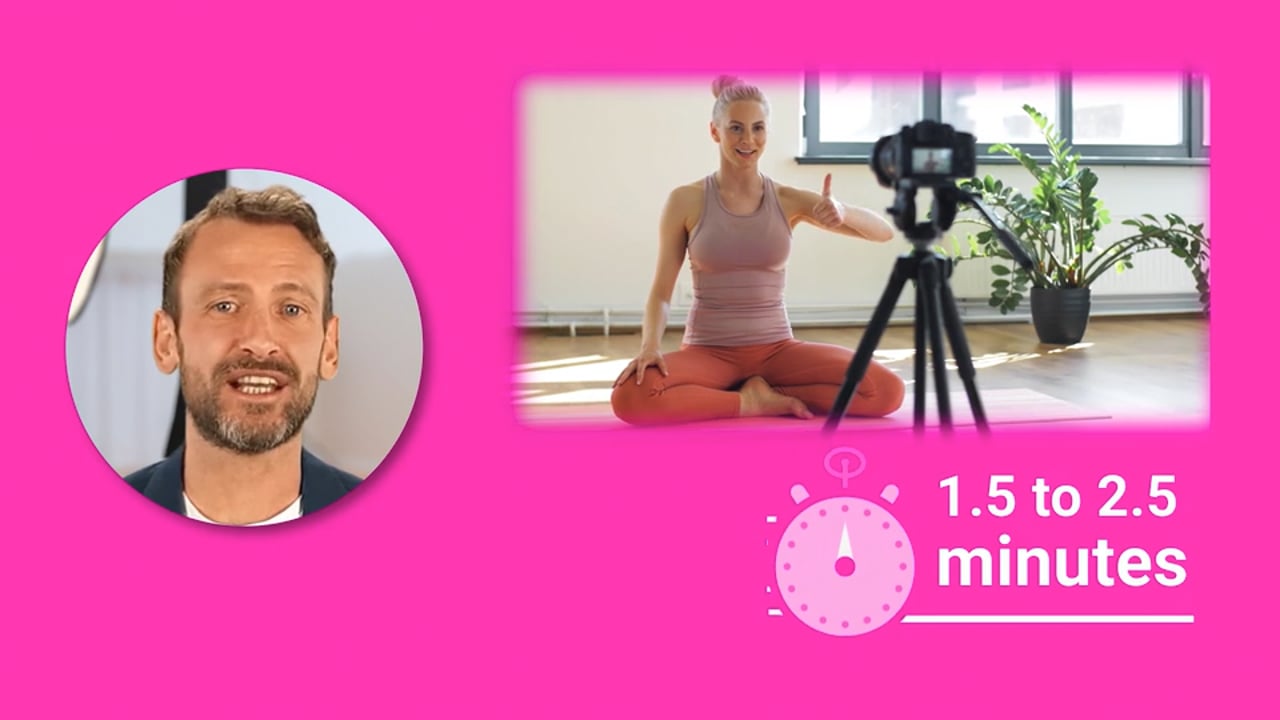 Unlimited possibilities for your company
You can combine AI avatars, real people, company scenarios and advanced graphic animations in one video.
Slide 1
How I produce your AI video
The process is the same whether you need a single video or a course of 7 videos. Find out more about every process step by clicking on the picture or book a meeting with me by clicking on the button below:
Slide 2
Cras nunc erat, egestas ac fermentum vel, ultrices eu velit. Suspendisse nec augue mollis, tincidunt magna eu, malesuada.
Slide 3
Suspendisse nec neque nec quam dictum scelerisque et eu quam. Proin interdum vestibulum urna eleifend feugiat.
Slide 4
Cras nunc erat, egestas ac fermentum vel, ultrices eu velit. Suspendisse nec augue mollis, tincidunt magna eu, malesuada.
Slide
Video production services
Pick the video production according to your strategy, need and budget.
Regardless of what type of video you need, I can help you reach your goals. There's no need to limit yourself by deciding on only one of the four types of productions. Some companies require a mix of production on-location complemented with small animations.
I will shoot professional video at your desired location.
I will bring my green screen equipment to your desired location.
I will produce your videos using Artificial Intelligence Avatars.
I will help you explain complex ideas and subjects using animations.